EAGLE DESIGNS DECALS
(quality of scans is low to protect Copyright)
DS-01: KFIR C7
to be used with set 48-CK-16 or with 1/72nd scale plastic kits of the Kfir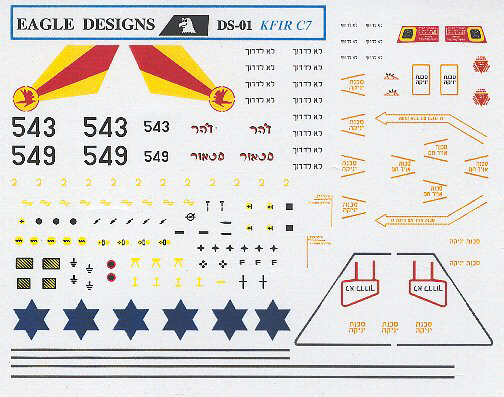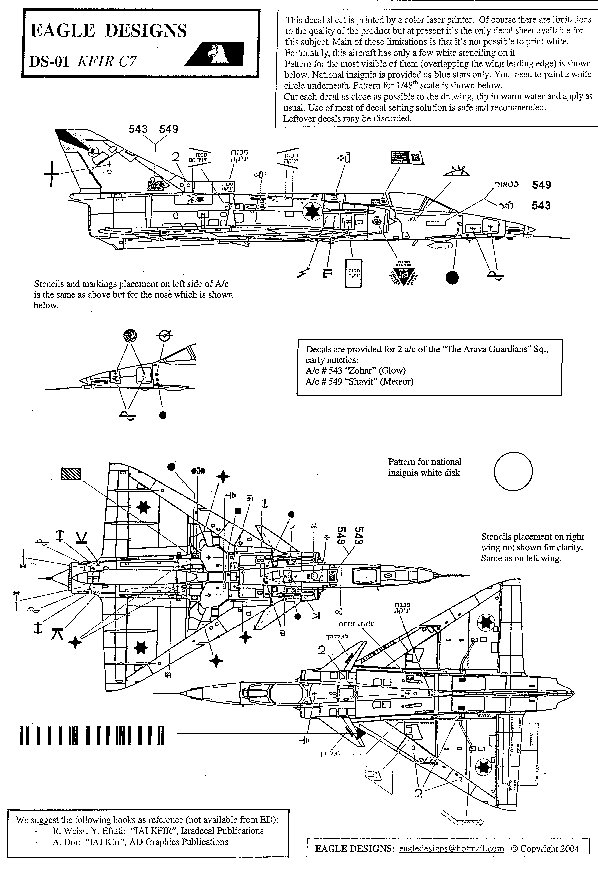 DS-02: CHEETAH D
to be used with sets 48-CK-18 and 72-CK-11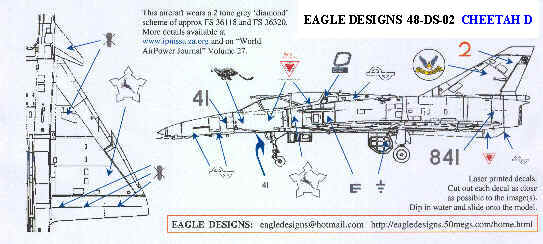 DS-03: CHEETAH C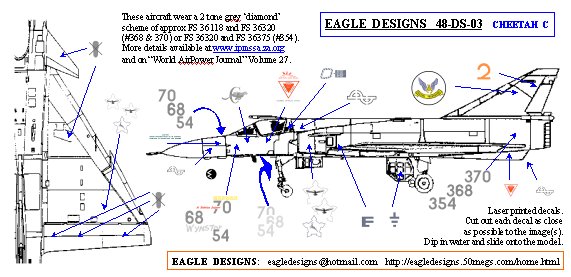 DS-04: LAVI
to be used with Anigrand ANIG7266 1/72 resin kit, sheet also available in 1/48


NOTE:
These decal sheets are printed by a color laser printer. Of course there are limitations to the quality of the product.
Main limitation is that it's not possible to print white but these aircraft have very few white markings and suggestions are provided in the instruction sheets.
Moreover at present these are the sole sheets available for these subjects.
Anyhow, these decals have been tested and they proved of good quality, perfect register and react well to decal setting solutions.
We can print them in any scale, 1/72nd, 1/48th and 1/32nd (for those who dare!!).
Please specify when ordering.